With Symmtrex, structural framing becomes a manufacturing and assembly process. Structures are conceived and designed using a compact library of light steel framing components fabricated off site in our safer, cleaner, climate-controlled Multi-Trades Building Center.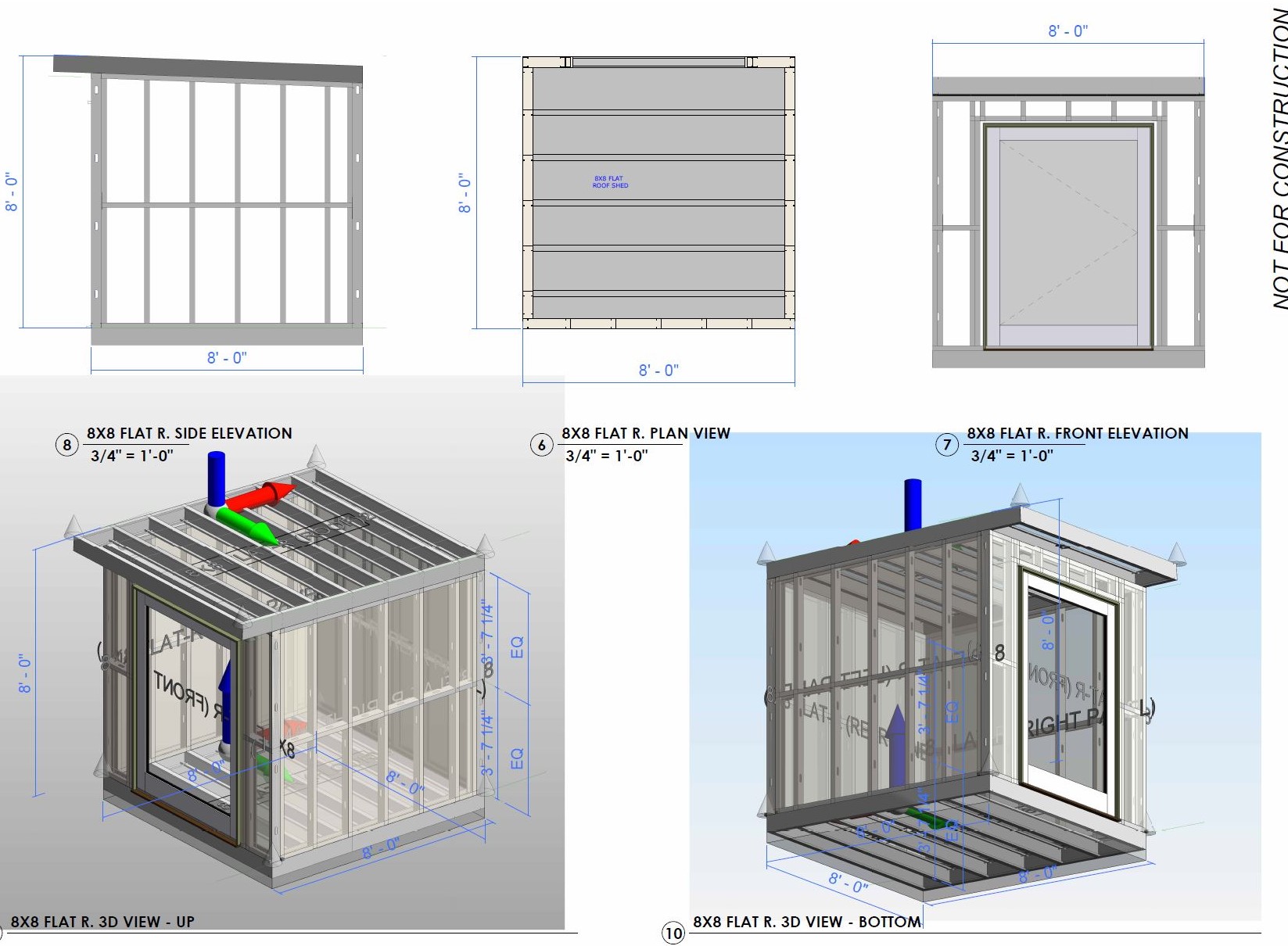 Storage Buildings
Our Light Steel Framed Storage Buildings are designed to provide a versatile and reliable solution for all your storage needs. Whether you require extra space for your business inventory, equipment, or personal belongings, our buildings offer a secure and functional solution that can be customized to meet your specific requirements.
The versatility with our in-stock components are endless – connectable storage units, greenhouses, chicken coops, gazebos, etc.
Click the button to learn more about our in-stock options and our customization capabilities.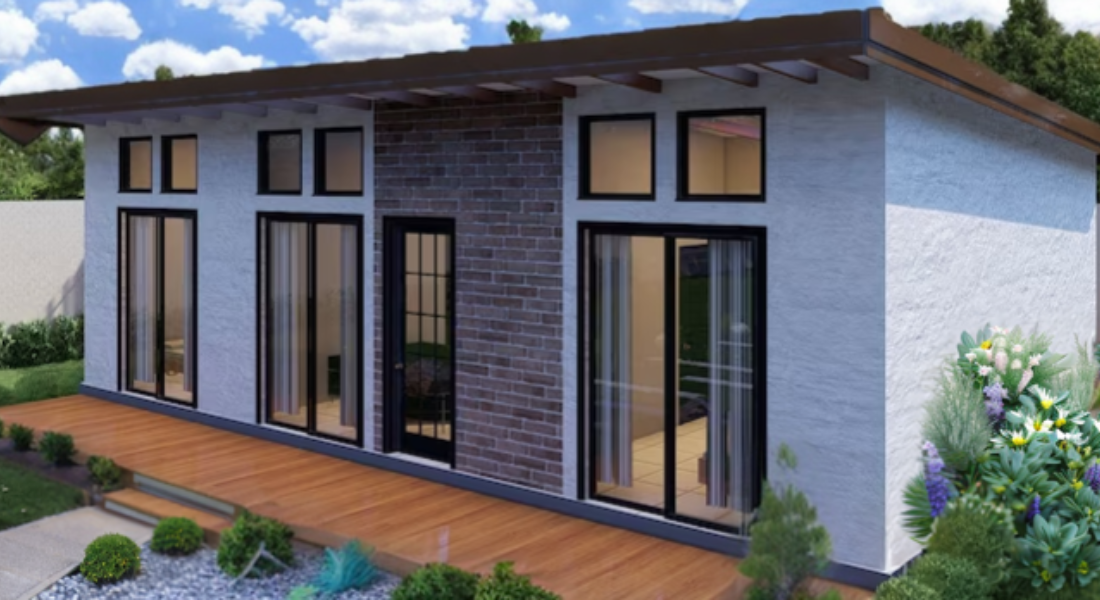 Nano Homes
Coming soon – small footprint, 1, 2, and 3 bedroom floor plans. Customizations available, We deliver all framing component pre assembled for completion on your property.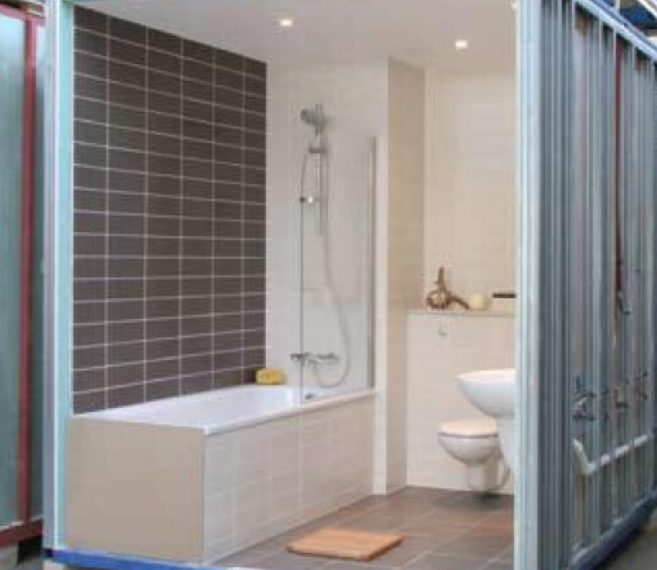 Bathroom Pods
Prefabricated bathroom pods optimize the most complex room in most commercial and residential buildings. They are perfect for a variety of applications including multi-family, student housing, hospitality, and military housing structures.
Symmtrex Bathroom Pods are precisely engineered for consistency of installation and are delivered ready to connect. They are complete with MEP and other associated bathroom elements including all holes for services, and door and window openings, and everything is fabricated in strict accordance with the project design requirements.
The external walls are ready to receive insulation and a plasterboard cladding panel.
Symmtrex pods are an open system. They can be inspected on-site, or in our Multi-Trades Building Center.



Component Products


Gable Roof Trusses
Our Gable Style Light Steel Trusses offer increased strength, faster installation, and a longer life compared to wood frame pole barn trusses. Lean-to and Header Style Trusses also available. Contact us for customization capabilities and click the button below to see our in-stock gable truss offering.
Wall Panels

Roof Panels

Roof Joists
Window and Door Openings

Floor Trusses

Floor Joists
All Symmtrex products are manufactured using the latest technology and processes.
Our machines punch, dimple, and cut parts to exact lengths achieving precise tolerances unattainable in structures cut and built on site.
Parts are printed with unique ink labels for easy identification and sequencing in the assembly phase.
Erection of the framework is completed rapidly in four efficient and cost-effective steps: 1) Connectors are set to the foundation, 2) Wall panels are attached to the connectors, 3) Open web trusses are installed,  and 4) The subfloor is applied using lightweight concrete or 1 dry applied cementitious board.
Our light steel framing system offers a high strength to weight ratio. It delivers better dimensional stability than wood and there is no time needed for the structure to settle.
Symmtrex structures are engineered to withstand high wind and flood risks and offer much greater resistance than wood to tornadoes, hurricanes, fire, mold, and termites, rodents, and other pests.
Fabrication is completed offsite in our climate-controlled Multi-Trades Building Center using dedicated Howick roll-forming equipment that fabricates light steel framing components from recycled cold rolled steel.
Howick is a world leader in developing and manufacturing roll-forming equipment for the construction of light steel framing structures. Its machines are driven by highly advanced technology and produce the precisely manufactured Symmtrex framing products that arrive at the jobsite on time and ready for rapid assembly and installation.