Introducing Light Steel Framed Gable Roof Trusses
Welcome to our product page showcasing our cutting-edge Light Steel Framed Gable Roof Trusses. Built with precision and designed to perfection, these trusses offer exceptional strength, durability, and versatility for a wide range of construction projects. Whether you're a builder, architect, or homeowner, our trusses will revolutionize your roofing experience.

Key Features of Symmtrex Roof Trusses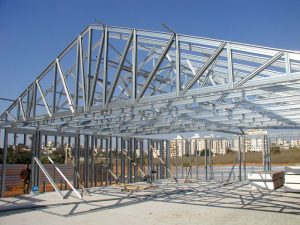 Superior Strength: Our light steel framed gable roof trusses are engineered to withstand heavy loads and adverse weather conditions. The high-quality steel used in their construction ensures superior strength, allowing for wide spans and reduced reliance on internal load-bearing walls.
Lightweight Design: We understand the importance of lightweight materials without compromising on strength. Our trusses are designed using lightweight steel components, making them easier to handle and transport. This feature also contributes to faster installation times and reduced labor costs.
ial usage, minimizing waste during the manufacturing process.
Versatility: Our gable roof trusses are incredibly versatile, making them suitable for various architectural styles and building types. Whether it's residential, commercial, or industrial construction, our trusses can be customized to fit your specific requirements and design preferences.
Precision Engineering: Each truss is engineered with precision using advanced design software and state-of-the-art manufacturing techniques. This ensures accuracy in measurements, angles, and connections, resulting in a perfect fit and seamless integration with the rest of the roofing system.
Efficient Installation: With their lightweight design and pre-engineered components, our gable roof trusses allow for quick and efficient installation. The reduced weight also minimizes the need for heavy equipment, further streamlining the construction process and reducing costs.
Cost-Effective: Our light steel framed gable roof trusses offer excellent value for money. Their durability and low maintenance requirements translate into long-term cost savings. Additionally, their lightweight nature reduces transportation costs, making them an economical choice for your roofing needs.
Sustainability: We are committed to sustainable construction practices. Our trusses are made from recyclable steel, contributing to a greener environment. The precision engineering of the trusses also helps optimize mater

Gable Roof Truss In-Stock Specifications and Pricing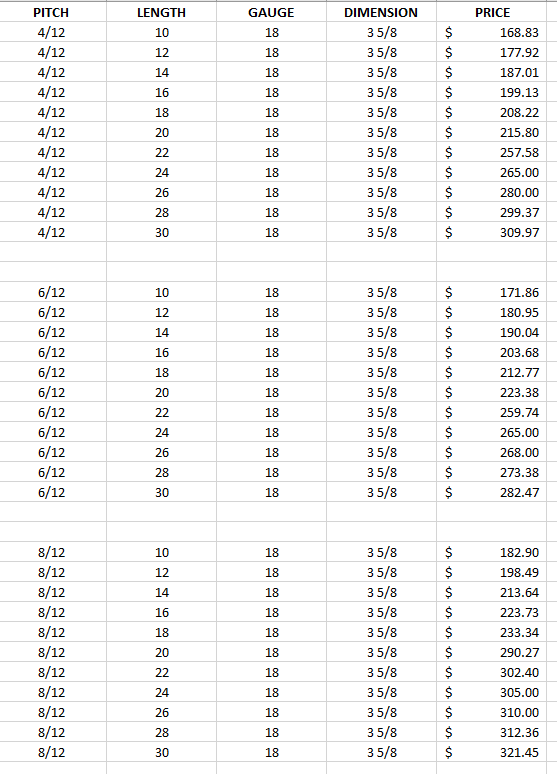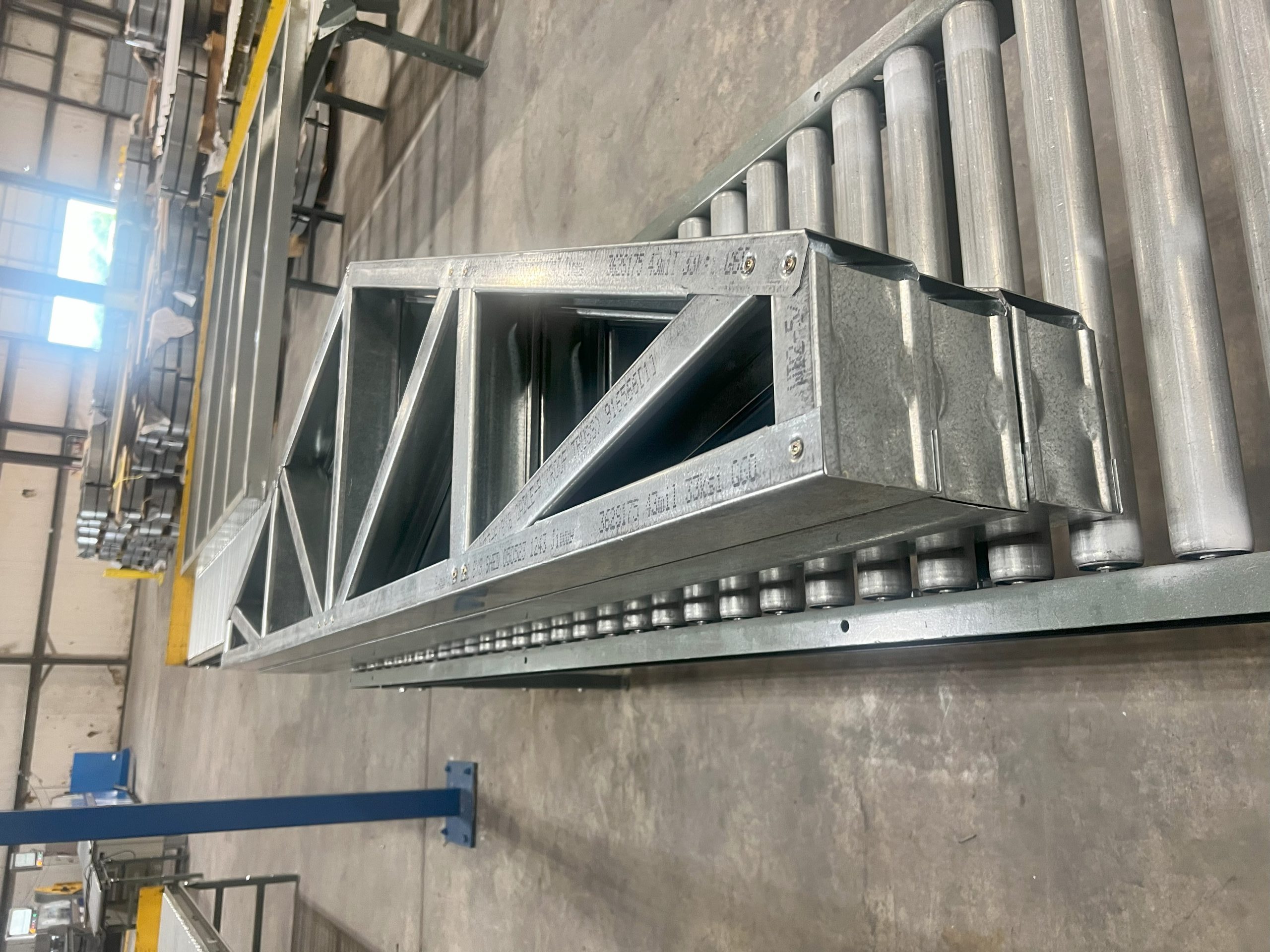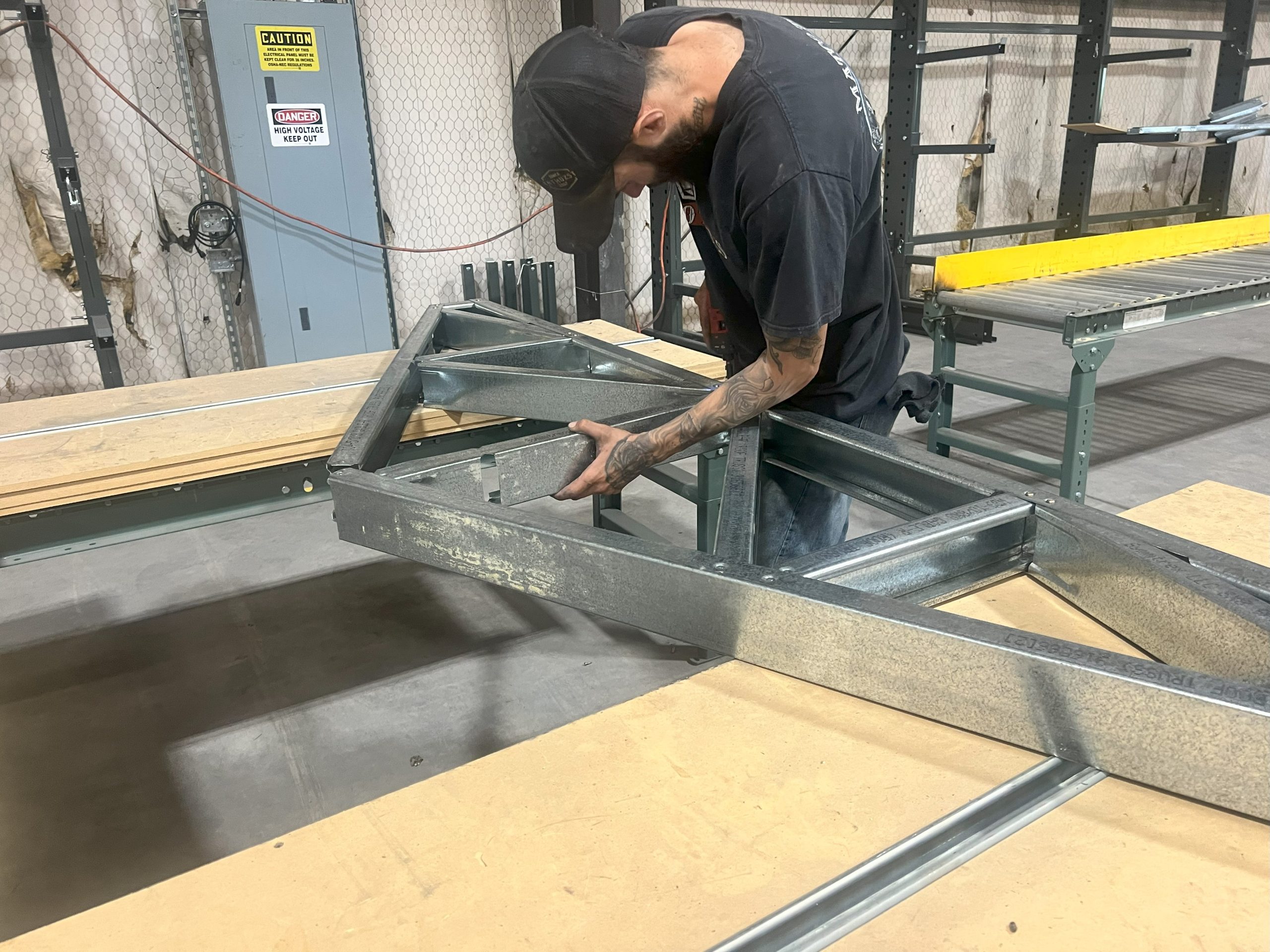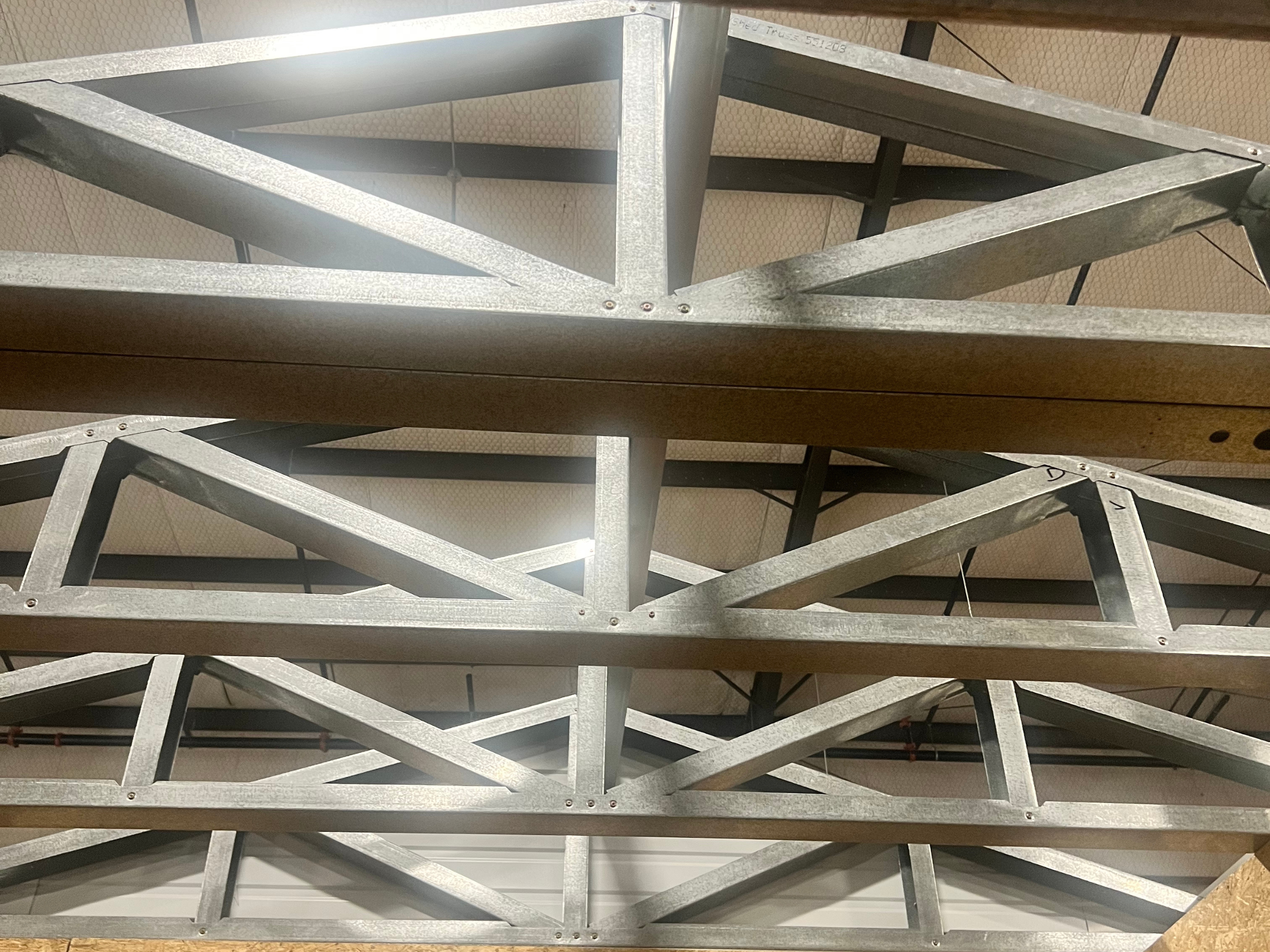 Why Choose Our Light Steel Framed Gable Roof Trusses?
Quality Assurance: We prioritize quality in every aspect of our truss manufacturing process. Our trusses undergo rigorous testing and quality control measures to ensure they meet the highest industry standards.
Expert Guidance: Our team of experienced professionals is always ready to assist you. From initial design consultations to on-site support, we provide expert guidance to help you choose the right trusses and ensure a successful installation.
Customization Options: We understand that every project is unique. That's why we offer a range of customization options, including truss dimensions, profiles, and finishes. Our design team will work closely with you to deliver trusses that align with your specific project requirements.
Reliability: When you choose our light steel framed gable roof trusses, you can trust in their reliability and performance. We stand behind the quality of our products and offer warranties to give you peace of mind.
Experience the Future of Roofing
Upgrade your roofing system with our Light Steel Framed Gable Roof Trusses. Combining strength, versatility, and efficiency, these trusses will enhance the structural integrity of your building while providing an aesthetically pleasing and durable roof. Contact us today to learn more about our trusses and how they can elevate your construction project to new heights.