Controlling project costs and maintaining budgets are critical tasks for quantity surveyors in the construction industry. The Symmtrex light steel framing (LSF) system offers a host of advantages that can significantly aid in these tasks. In this post, we'll delve into the best practices for managing project costs and budgets when working with LSF.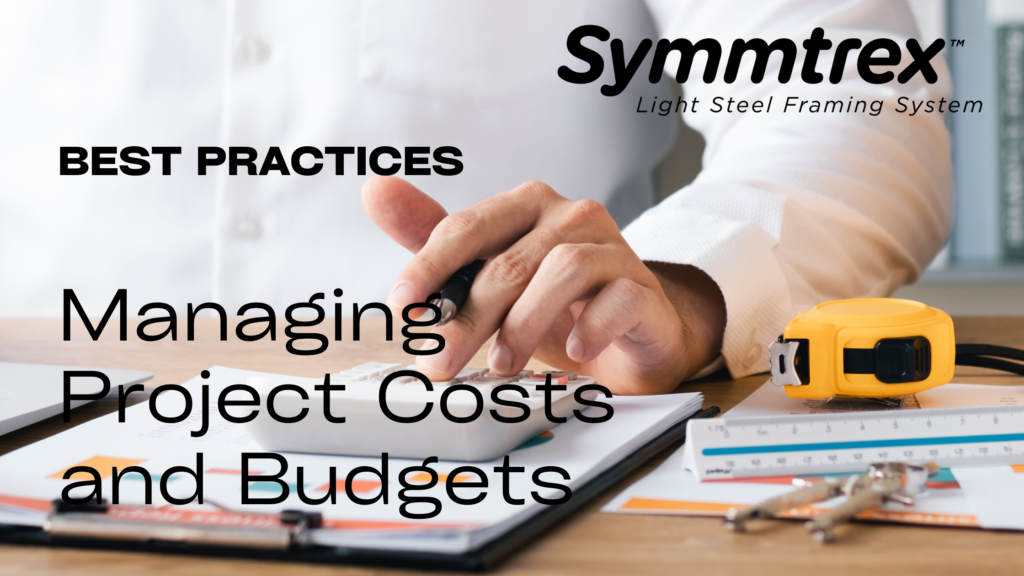 Understanding the Cost Benefits of Light Steel Framing
The Symmtrex LSF system brings a plethora of cost benefits to the table, primarily due to its precision engineering and efficient production process.
Key Cost Advantages of LSF
Less Waste: Precision-engineered components minimize waste from cut-offs and overruns, leading to significant cost savings.
Reduced Labor Costs: The ease and speed of assembly with LSF reduce labor requirements and associated costs.
Lower Maintenance Costs: The durability and longevity of LSF result in lower maintenance costs over the lifespan of the structure.
Best Practices for Quantity Surveyors
When working with LSF, quantity surveyors can adopt certain best practices to maximize cost benefits and effectively manage budgets.
Early Engagement with the Design Team
Engage with the design team early in the project to understand the full scope and specifications. This will help in accurately estimating the quantity of steel needed and avoiding costly last-minute changes.
Thorough Understanding of the LSF System
Develop a thorough understanding of the LSF system, including its assembly process and material properties. This knowledge will aid in accurate cost estimation and budgeting.
Regular Cost Monitoring and Review
Regularly monitor and review costs throughout the project to ensure it stays within budget. This will also enable early identification and mitigation of any potential cost overruns.
In conclusion, the Symmtrex LSF system offers significant cost advantages, making it an excellent choice for managing project costs and budgets. By adopting the best practices outlined above, quantity surveyors can effectively leverage these advantages to deliver high-quality, cost-effective construction projects. Embrace the future of efficient and economical construction with Symmtrex's light steel framing system.